British-Columbia: BC Vegetarian singles ads. BC vegan singles ads. BC raw food singles ads.
Abbotsford
|
bracky
|
Burnaby
|
Burnaby, Vancouver
|
Campbell River
|
Chilliwack
|
coastal rural
|
Coquitlam
|
Cranbrook
|
Duncan
|
Errington
|
Fraser Valley
|
Fraser valley area
|
gulf island
|
Kelowna
|
Ladysmith
|
Langley
|
Lower Mainland
|
Maple Ridge
|
Metro Vancouver
|
Mission
|
Nanaimo
|
Nelson
|
Nelson, Vancouver, Cabo
|
New West
|
Norh Vancouver
|
North Vancouver
|
Oliver
|
Ontario
|
Pender Island
|
Port Coquitlam
|
Port Moody
|
Richmond
|
Sunshine Coast
|
Surrey
|
Van
|
Vancouver
|
Victoria
|
---

Jean
is a
54
year old,
Pantheist
male
.
Living in
Vancouver
,
British-Columbia
Vegan
diet.
I am passionate, compassionate, sensitive, fun, caring, sarcastic, serious, lazy, stubborn, flexible, and all that comes with being human, haha.
I am a clean energy researcher (sociologist). Just moved to the area from the USA.
I am not the beer and football type, but you may see me at a protest--as a friend of mine says, "Protesting is good for your health!"
I consider myself an am international intellectual. I like the outdoors, yoga, riding my bike, running, swimming, meditation, and those long deep conversations over tea.
I believe in love, magic, chemistry, etc. it shouldn't be that hard. I have not found that mutual love that would seem to endure, but I still look for it.
---

Cvegan
is a
71
year old,
Atheist
male
.
Living in
Pender Island
,
British-Columbia
Vegan
diet.
I was raised as a vegetarian, and became vegan 30 years ago when I learned about the awful cruelty in the dairy industry. Newer reasons to be vegan include nutrition, climate change, ecology, etc.

Soon afterward, I played an active role in prosecuting animal cruelty charges against the medical lab at a major Canadian university. I worked for a period in the early days of PETA in Washington D.C. (where Ingrid Newkirk showed me how to get a cow to lick your face!)

My sense of humour is irreverent--something that not everyone appreciates! As an example, I like inverting common sayings that reflect violence to animals. E.g., the repulsive "Not enough room to swing a cat" becomes "Not enough room to swing a vivisector."

I'm now supporting my third rescued Alaskan Malamute, who is slowing down a lot at age 11--but is pretty happy. As a child I never had a dog, but I have a deep connection with Malamutes that I don't understand. It's such a strong connection that it almost feels as though it's genetic: Perhaps my early ancestors lived with Malamutes in the Arctic!
Besides Malamutes, I'm interested in hiking, jazz, classical music (esp. Bruckner, Bach, Prokofiev, Shostakovich, Satie), Ian McEwan, harpsichords, climate change, NPR, and lots of other things.

I've never been interested in watching professional sports, or playing golf (except mini-golf, of course), and never understood how anyone could be interested. But people also do lots other things that make no sense to me, including hunting and fishing.
Recently moved to Pender Island, one of B.C.'s southern Gulf Islands. (Victoria, B.C.'s capital, is a short ferry ride away from most of the islands.) It may be a coincidence, but my dog's previously untreatable limp has nearly disappeared since we moved. It might have something to do with the 24-hour forest bathing, plus the sounds of ravens, woodpeckers, bald eagles and frogs. And at night, the only light is from the moon, stars and planets.

With the move, I resigned my government analyst job and now work as a researcher/writer.

Can send a better pic once we connect.

---

Jason
is a
71
year old,
spiritual
male
.
Living in
Victoria
,
British-Columbia
Veggie/vegan
diet.
"I feel that the simple things bring the most sustainable joy. When we chase down only the extraordinary, we miss out on those everyday moments that are building blocks to a good life."

I borrowed this with permission from a beautiful profile on POF - it says all that is important.


I'm vegetarian, tall, active and fit. I'm comfortably well off with a good income, hard working, and passionate in all things. I'm interested in integrity and substance, not flash or show. I have a 5 acre hobby farm near Island View Beach near Victoria, BC, looking south to the Olympic Mountains and some other property.

I'm looking for a loving, drama free, long term relationship. And when I find it, I'll commit to do every thing I can to maintain it, and keep it fun and secure. I'll listen and support - and I do feet rubs too!

I have an inquiring intuitive mind, I conceptualise, I dream, I feel the wonder of life - and I sing in the shower! I march to my own drummer but I'm not weighed down with ego and welcome a friendly dig in the ribs.

My name is Jason
---

Mensan_Scorpio
is a
43
year old,
Hindu
male
.
Living in
Vancouver
,
British-Columbia
Vegetarian
diet.
I am a smart, successful, and well-traveled professional who is ready for a lifetime of fun-filled adventure.
I work in as leader in innovation and entrepreneurship. It is the best job I've ever had. I have overcome adversity to advance to where I am today. My achievements have been recognized through promotions and awards.
I've led an interesting life: I have lived or worked in 12 cities. I have been to seven countries. I have visited more than half of the 50 US states for work or pleasure. I speak four languages. I have coded in seven more.

These are a few of my favourite things:
Nature. Nothing beats a walk to fill your lungs with fresh mountain air, or spending a night under the stars. I dig the outdoors. I care about the environment and try to reduce my impact. Do you enjoy hiking and camping as much as I do?

Fitness. As I am not a fan of dragging myself to the gym, I work (out) from home. I'd rather play than watch. An activity partner for tennis or squash would be fab!

Learning. I have a growing book collection at home. Libraries make me sleepy. More that what I've gained over my six degrees and certificates, I relish learning something new every day. Are you game for a feisty debate over coffee?

Volunteering. I am passionate about diversity, equity, and inclusion. I have volunteered to educate underprivileged kids, human rights, and entrepreneurship over the years.

Humour. I'll admit it. I am a sucker for a great romantic comedy. You've Got Mail?

Science and Tech. I'm a bit (actually, a few kilo bits and bytes) of a nerd. The latest in math, sciences, and technology always amaze me. I always keep up by watching Big Bang Theory.

Arts. Growing up, I painted every weekend, winning a few prizes along the way. I also attend eclectic performances and exhibitions. These days, I enjoy being a rank amateur in photography.

Cooking. I try to eat healthy and shop organic as much as possible. I've been told I am an amazing cook. Adventuring outside my home cuisine, I can cook a mean stir fry, Manchurian fried rice, or Thai curry, all vegetarian, all from scratch.

Writing. Yup, my writing skills contribute to my day job in a big way. I have published some creative writing and had a column to myself once upon a time. I even write to persuades others to part with their money. And best of all, it works!!!
---

Rysheak
is a
61
year old,
Taoist
male
.
Living in
Nelson, Vancouver, Cabo
,
British-Columbia
Raw food
diet.
I am into creating a thriving life for myself and others.
I love staying healthy in Spirit, body and mind.
Very into cutting edge healing practices, technologies and ideas.
I am a builder/ designer of alternative eco- friendly houses, run 2 successful business from home, visual artist and dancer.
I have many body tatoos, including my entire head.

I have home bases in Vancouver, Baja California Sur and the Nelson area.
One of my dreams is to co-creating a school of Higher Learning with the Collaborative.
---

GEE
is a
47
year old,
Sikh
male
.
Living in
Vancouver
,
British-Columbia
Vegetarian
diet.
Am a romatic sensitive passionate caring and spiritual person . i have multiskills of work and doing business building homes but i like most to produce movies and documentries .i am writer actor producer and have mega visions to do something special in this world. i like kind and intecluals .
---

John
is a
50
year old,
Atheist
male
.
Living in
Pender Island
,
British-Columbia
Veggie/vegan
diet.
perhaps I can say more with less ... here are some words to describe me: loving, gentle, compassionate, friendly, sensitive, easy-going, stable; honest, respectful, mindful & thoughtful, open minded, pragmatic idealist, community spirit, sense of humour; healthful, energetic, tall, athletic; avid disc golfer, sea kayaker, hiker, camper, explorer, environmental accountant
I'm currently building my ecologically awesome dream home, which will take a few years, as I'm thoroughly into the journey and figuring it out as I go. If all goes well, my home will be: post and beam from trees milled on the property, employ passive solar design, have straw bale walls, be super-insulated and aesthetically beautiful. If your ideal lifestyle matches mine, and we don't live nearby, then I imagine any dating would be geographically challenging. I've resigned myself to being alone for now, though I'll keep my profile up just in case there is someone out there who shares my vision and desire to create an amazing home on a small rural island in BC.
P.S. I'm not currently a paid member, so I can't initiate messages. If you can and are curious to ask me anything, send me a message and I will reply.

---

Willem
is a
50
year old,
Agnostic / not religious
male
.
Living in
Vancouver
,
British-Columbia
Vegan
diet.
-- PRESENTLY IN A RELATIONSHIP --
-- ONLY SEEKING FRIENDS HERE PRESENTLY --
ABOUT ME
I am looking for a wife to love and cherish forever, and to have a child with me.
If you desire marriage and to start a family, I'd love to court you.
I'm a family man at heart and looking to make a lifelong commitment. I'm a devoted team player, mild in manner, completely loyal, supportive, and an up lifter. I'm open to continued growth so I'll be the best I can be for my future partner.
I'm located downtown, work as an engineer, and enjoy reading, hiking, road trips, healthy eating, picnics, and evenings out. I'm also a great handyman for around our home.
I look forward to meeting you.
FAVORITES
BOOKS:
- Mathematical Methods in the Physical Sciences, Mary Boas
- Visual Complex Analysis, Tristan Needham
MOVIES:
- Pan's Labyrinth (2006)
- Bullitt (1968)
- The Mechanic (1972)
SHOWS:
- Your favourites are fine.
FOOD:
- Vegetables, fruit, and nuts
- Frozen grapes
- Frozen bananas blended to make ice cream
MUSIC:
- the Ventures, "Classical Gas"
- Beck, "Don't Let It Go"
- Magic Sword, "In The Face Of Evil"
ASPIRATIONS
Starting a family in a marriage is my current goal. I want to better myself for them.
I want to travel to islands of the Atlantic (Tristan da Cunha, Saint Helena, Ascension, Cape Verde, Islas Malvinas, Ilhas Trindade e Martim Vaz, Iceland, and Orkney Islands), islands of the Pacific (New Zealand, Gulf Islands, Galapagos), South America (Tepui Mountains, Patagonian Andes), and Australia (epic road trip).
With my soon to be wife and baby, I'd like to build a cottage somewhere where we can grow garden vegetables, berries, and fruit trees. I'm a stone mason too.
---
Vegan for Vendetta
is a
44
year old,
Atheist
female
.
Living in
Vancouver
,
British-Columbia
Vegan
diet.
Don't know why the heck I'm doing this but I figure, "what the heck! I've done way stupider things!"
So in other words, I tend to dare myself a lot.
---

Iris
is a
69
year old,
female
.
Living in
Ladysmith
,
British-Columbia
Almost veg
diet.
I believe in creating healthy families, healthy relationships. My interests include writing (am a published author), music, mentoring, healthy communication skills, seeing the best in others. I have done a lot of volunteer work - with people, animals, in prison, and formed non-profit organizations. And I live life from the heart!
Interests: dancing, exploring, animals, alternative healing, effective communication, writing, public speaking, mentoring, creating healthy families. No interest in tv. I am ambitious about making a difference in the world.
I already have much love in my life from family and friends, yet miss the joy of sharing with a partner. If you value kindness as a priority, are open to life and a peaceful existence, then let's meet to see if there's a possibility for friendship first.
---

Dan
is a
37
year old,
spiritual
male
.
Living in
Vancouver
,
British-Columbia
Vegan
diet.
I wondered whether there existed a dating website dedicated to my fellow vegetarians ... sure enough!
---

Hitesh
is a
31
year old,
Agnostic / not religious
male
.
Living in
Nelson
,
British-Columbia
Vegan
diet.
I am a simple guy trying to adopt minimalistic lifestyle, I am an animal lover and an environmentalist and an ethical Vegan, don't like drinking, smoking or any other substances coz I am a little health conscious.
I am all about pushing myself out of my comfort zone everyday, like all sports and everything outdoors ??always looking for more challenges and experiences
---

Katy
is a
39
year old,
Agnostic / not religious
female
.
Living in
Kelowna
,
British-Columbia
Vegetarian
diet.
I am short and sweet and looking to meet some people. I am pretty chill and down to earth.
---

Allan
is a
44
year old,
spiritual
male
.
Living in
Victoria
,
British-Columbia
Vegan
diet.
All around great catch!
Handsome, fit, educated, & wealthy.
I have an outgoing friendly personality.
Have great career with diverse interests.
My passion is animal rights.
I love outdoor activities & travel.
I have no children.
To have or to not have children all depends on who I find as my soulmate. I can see my life equally fulfilled with or without children in my life. The most important thing is the love I will share with my soulmate.
---

Veggi lover
is a
46
year old,
Agnostic / not religious
female
.
Living in
Vancouver
,
British-Columbia
Vegetarian
diet.
I'm gonna fill it out later
---
Jessicavonvegan
is a
41
year old,
Agnostic / not religious
female
.
Living in
gulf island
,
British-Columbia
Vegan
diet.
Vegan since 2002. Abolitionist. Mother to an amazing child. Days are full with caring for my little love, and going on adventures. I'm open to someone that can complement an already fulfilling life.
---

coffeetea42
is a
49
year old,
Hindu
female
.
Living in
Port Moody
,
British-Columbia
Vegetarian
diet.
Well I reside in beautiful Vancouver B.C., and have career in the financial management sector. I have a lot of varied interests and especially enjoy music, art, photography and travelling. I took up playing the sitar a few years back and enjoy it thoroughly, but find it a pretty challenging instrument. I love visiting art galleries, and watching sunsets. I'm at a point in my life where I am searching for someone special who shares in similar passions and goals to spend my life with. I'm Indo Canadian, but value both eastern and western cultures and am a mix of both. I am attracted to men with a good sense of humor and adventurous spirit. I am particularly attracted to good communicators and think I share some of these qualities. Hope to hear from you. I'll share more about myself later. I Please share your picture and tell me about yourself if you decide to respond.
---

Veganone
is a
52
year old,
Christian
female
.
Living in
Nanaimo
,
British-Columbia
Vegan
diet.
Hello, I've been a vegetarian for the better part of 30 years and vegan for the last 3. I am very passionate about how animals are commodified in this world and I also know that veganism is very good for our bodies. I would be tickled to connect with like minded man for a long term relationship. At this point in my life I am more concerned with an individual's character than outward appearance. I hope we are on the same page in this way. I am ready and willing to give myself fully to build something winderdul??! I have a stable career and own my home. I enjoy being outdoors, eating out, affection and laughter! One of the things that is essential, is to have a partner who has some good communication skills and will use them. I come from a place of being a problem solver when conflicts arise. Bonus points for being quirky and original like me! I come from a Christian background but apply the ideology in ways that make sense to me. I also embrace aspects of Buddhism. If you like what you have read please drop me a line! I would love to hear from you!
i am just checking this out and am not a paying member yet.
---

Gyula
is a
39
year old,
male
.
Living in
Victoria
,
British-Columbia
Vegan
diet.
---

Pearl
is a
31
year old,
spiritual
female
.
Living in
Burnaby
,
British-Columbia
Vegan
diet.
Just checking this out! It would be nice to meet someone to do things with.
I work and I'm in full time school so I don't have much time.
---

Bernice
is a
72
year old,
Atheist
female
.
Living in
Maple Ridge
,
British-Columbia
Vegan
diet.
I enjoy living in the country, gardening, walking with my dog, reading and living a healthy lifestyle. I grow a lot of my own produce and share it with others. I became vegetarian for my health and vegan for the animals. I have a peaceful and serene lifestyle and looking to share some of my time with a like minded man. I'm not into sports. I keep fit by gardening, walking and yoga. I am interested in someone who also enjoys gardening, reading, preparing food together, laughing a lot. I have travelled extensively to over 30 countries and now enjoy one trip a year.
---

Raman
is a
43
year old,
spiritual
female
.
Living in
Vancouver
,
British-Columbia
Vegetarian
diet.
Hi, I'm an easygoing yet fun loving person who believes in living life to the fullest. I can be a bit on the quiet side, but love to chat and meet new people. I have a great love of learning, traveling, the arts, and nature, and am intrigued by different cultures, places, and the issues they face...
I'm also an animal lover (I have an adorable cat)...I feel very strongly about respecting all living creatures, and living with kindness and compassion. Just trying my best to do my part, but have lots to improve on (believe me)...Looking for a sincere, open minded guy to share this journey :)
---
william
is a
32
year old,
Atheist
male
.
Living in
Vancouver
,
British-Columbia
Vegan
diet.
Hi ! Im William, French originally but I have been living abroad for many years (England, Australia, New-Zealand) and I currently live in Vancouver, Canada (I may be moving to Toronto within the next few months though). I have been a vegan for almost 10 years, and have been involved on and off into all types of activism. Even though animal rights is the issue Im most passionate about, environmentalism and social issues are also deeply ingrained in me. I like the outdoors, cycling, snowboarding, hiking... And I like to try all sort of sports/activities if you're into something special (kayaking, rock climbing, anything really). Music is very important to me, mostly any band connected to the punk-hardcore subculture, so I like to go to shows and collect records. I work as a vegan chef, that has been my profession for the past seven years and I would like a partner who can really appreciate my food as I will definitely be cooking a lot for you :) I barely ever go out (apart from shows), Im pretty introvert and I dont drink or do drugs, that being said when Im confident with my circle of friends I like to have fun, play board games or have a nice evening sharing stories. I dont care if you have tattoos but as I have a fair bit all over my body you need to like how it looks as I wont 'remove' them :p
---

S
is a
37
year old,
Atheist
female
.
Living in
Duncan
,
British-Columbia
Vegan
diet.
I have a hard time meeting people because I'm usually a homebody but when I do get out and about I can be outgoing. I love to read, watch YouTube and Netflix and go for hikes. I do like dogs but I have a cat because I work 12 hour shifts.
I used to love to go out to eat, now that I'm vegan in an area where I have to travel a bit to get to a vegan restaurant it's more of a rare treat. I do love to cook though and I'm thoroughly enjoying veganising old favourites and discovering new favourites.
---

Ed
is a
38
year old,
male
.
Living in
Oliver
,
British-Columbia
Raw food
diet.
---
bh
is a
42
year old,
Agnostic / not religious
male
.
Living in
Lower Mainland
,
British-Columbia
Veggie/vegan
diet.
Active, not religious, no tv, watch some dvd/movies, busy-ish winters, free-ish summers
---

Love
is a
25
year old,
Agnostic / not religious
bi-female
.
Living in
Chilliwack
,
British-Columbia
Vegetarian
diet.
This seems like an effective way of meeting people that i normally wouldnt. So figured I'd give it a shot.
---

Sabine
is a
30
year old,
spiritual
female
.
Living in
Vancouver
,
British-Columbia
Vegan
diet.
I am Swiss, moved to Vancouver last October from London.
---

francois
is a
42
year old,
Agnostic / not religious
male
.
Living in
bracky
,
British-Columbia
Vegan
diet.
i love my kids, black clothes, the cure, the punk scene and arts
peace!
---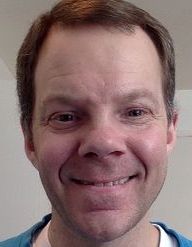 crystalhealer
is a
49
year old,
spiritual
male
.
Living in
Langley
,
British-Columbia
Vegan
diet.
I am a HSP, Psychic, Empath who uses my natural healing abilities to help people evolve, shed karmic issues, blocks, walls to bring out their authentic true self to live their life with excellence. I view the world in spiritual terms. Some of my interests are psychic development, chakra healing, meditation, crystal healing, past lives, reincarnation, sound healing, astrology, spiritual awakening, nutrition, vegan cooking/baking, supplements, massage therapy, investments and spending time in nature.
I meditate daily, listen to music, cook and bake all the time. Since my background is Italian, food revolves around my life. My goal in life is to always keep evolving spiritually, using knowledge and wisdom to help people heal and live happier lives. I have very high morals, values and ethics. My sensitive nature allows me to connect with animals and the natural environment very easily. My authentic self comes out being in nature and water really grounds myself.
I spend my life doing quiet activities but food is the most important aspect in my life. I use food to heal, evolve and purify my body.
My future goal is to grow my own herbs, vegetables and be as self-sufficient as possible.
---

Megan
is a
36
year old,
Agnostic / not religious
female
.
Living in
Burnaby, Vancouver
,
British-Columbia
Vegan
diet.
I won a $3500 entrance scholarship to SFU ("Summit") because in high school I studied 7 days a week, 7 hours per day, XMAS, Thanksgiving, etc., but in university that changed unfortunately. I'm not exactly sure why I've become lazy, but some of the hypotheses I've come up with include: 1. having to go to the same school as my high school classmates who give me a pitying look every time I pass by them in the hallway, which I find severely irritating 2. I never know what marks other students in the class are getting, so my competitive drive isn't triggered. That's why you need to brag to me about how good your grades are! That will motivate me to beat you! More too...
---
Dally
is a
41
year old,
Atheist
male
.
Living in
Vancouver
,
British-Columbia
Vegan
diet.
Love to work out, enjoy reading science or bios, love music and philosophy, movies, getting outside.
---

Salsaholic
is a
50
year old,
spiritual
male
.
Living in
Vancouver
,
British-Columbia
Veggie/vegan
diet.
I know what I want in life, and I know how to be happy. Ever since I stumbled upon Happiness in 2002, I have been maintaining a steady state of happiness, and I try to share "my recipe" for happiness with family & friends. In 2016, I experienced something amazing - somethng beyond logic and beyond normal perception. Everything I thought I knew about life changed that day, and that organically put me on a spiritual path. Till that day, I was athiest.
Passions: Regular yoga and meditations, salsa dancing, socializing and exercising (running, swimming, biking, triathlons, beach-volleyball, etc.), latin and world music. I'm an exercise addict, in a very good way.
Hobbies: Playing sports, dancing, music/concerts, travel, art/cartooning, graphic designs, indie/documentary films, keeping up with current events, balancing life, etc.
Traits: happy, optimistic, patience, social, talkative, honest/blunt, accepting, witty.
Soon I'll write more about me and the partner I'm looking for!
---

11Tatiana11
is a
41
year old,
spiritual
female
.
Living in
Vancouver
,
British-Columbia
Raw food
diet.
Hi I'm a raw foodist primarily focussing on raw fruits, berries, melons and some vegetables (cooked/uncooked). I like life to be simple and uncomplicated like truth. I am a practicer of hot yoga. I am a Makeup-Artist and Licensed Cosmetologist living in Vancouver, B.C. Canada. I am a PSA for a large Perfume Company at the moment. I am also working on submitting my application to iATSE 891 union and planning to go back to school for Nutritional Science at UBC. I am passionate about health and spirituality (was raised Catholic and has cultural value to me however I practice spirituality more than religion). I was born in North Vancouver. I am mixed Polish, Russian, and Polish Jew. I love my friends and family. I am looking for a person who shares similar health and spiritual values together. I am at a maturity and spiritual level where I would like to share my life with someone special. If you think could be you then please contact me. Thanks.
---
animalfriendly
is a
38
year old,
male
.
Living in
vancouver
,
British-Columbia
Vegan
diet.
Well I've been vegan for nine years. i enjoy long walks on the beach and warm romantic candle lit dinners. Movies are constantly playing while i cook. Mostly low budget horrors as laughter tends to wet the appetite. I'm not a trouble maker i'm one who respects all life unless it does not respect itself. i like bands, I like drinking aid, i love band aids. I'm a bricklayer by trade who enjoys crosswords and anything to do with the winter.
---

ken123
is a
69
year old,
Unitarian
male
.
Living in
North Vancouver
,
British-Columbia
Vegan
diet.
New to the vegan lifestyle. Part way through a Master Fast, day 34. Happy to be giving up meat and dairy. Planning to adopt 80-10-10 diet after my fast. Student of A Course in Miracles, NVC, Passionate Marriage, member of ACA. Enjoy contra dance, folk dance, circle dance. Enjoy most music, volunteer at Vancouver Folk Music Festival. I work during the summer but have the winters off and would like to go south for the winter.
---

JAMES
is a
62
year old,
Atheist
male
.
Living in
Sunshine Coast
,
British-Columbia
Vegan
diet.
Im in British Columbia now, and am headed to Costa Rica in January.

Looking to potentially live in both countries.





I seek a Animal Justic, Tree Hugging, Dirt and Mycelium Worshiper~


I have a deep connection to the natural world.You and I are just visitors here. We should work to leave this Biosphere in balance. Science and Deep Ecology are my teachers. I'm not a new age thinker. I have a wish, to live/remember ancient times, in the infancy of human development. A time when life and the planet had a Heartbeat and rhythm that you could breath in, hold it for a while and exhale it into a life of acceptance and compassion for all living systems of the planet.

Will your vegetarian/vegan life, allow for the right of all sentient beings, to exist. I will share my free state of mind with you. I am a deep thinker, but also free to let the wind blow my thoughts across the oceans and up a wild stream to shower beneath a waterfall.
I am the Executive Director of a non-profit.

It allows me the Time and Financial freedom to live on Vacation and at the same time Support the natural world.
If you have ever thought of living off the grid on the land and sea, we can spend time in an endless summer.

I

recently

moved from Santa Cruz California, to Br

itish Columbia, Canada. Still have many connections there and am a sesonal resident in B.C.

I live on the Sunshine Coast of British Columbia, with miles of uninhabited (human anyway) oceanfront land of Islets, bays, coves, wetlands, steams, waterfalls and rising cliffs. Today we hike, the next you choose from the vast list of our fully present life. Everyday is a dance.I am driven to give back more than I have received. There must by a willingness to balance our existence with the natural world. In B.C. I live off the grid, use composting toilets, have a garden, greenhouse, lumber mill.




Having the Wind and Sun produce energy for Home and Boat. I like textiles of all types, Kayaking, hiking, riding waves, Working on a possible wildlife rehabilitation and sanctuary. Eclectic Art, Natural world Art.
Lighting the Fire to provide Heat, Cooking, Hot water, shower and drying the clothes all at the same time.
---

Curry
is a
23
year old,
Christian
female
.
Living in
Kelowna
,
British-Columbia
Vegan
diet.
I love cooking, food adventures, regular adventures, sunshine, bike riding, nutrition, festivals, traveling, and getting to know people in person :)
Currently living in BC, originally from Ontario. I'm an interior designer and am a bit of an AutoCAD nerd.
---

Coreina
is a
47
year old,
spiritual
female
.
Living in
Kelowna
,
British-Columbia
Vegetarian
diet.
Just quick for now..I am looking for friend/s in the UK. I was there for five years, I need to go back at some point, autumn maybe..not sure exactly..would be wonderful to meet someone with similar interest to see what happens. I was a nanny in England and right now I am with family back in Canada. I like to write lyrics and bits of stuff..I would like to get back into some creativity. I love animals,nature,dinners,cycle rides,lakes and oceans,travel,friends to lolly around with, cities racing madly in a slow cloud of adventures and beautiful fun walks amongst the trees ect.. if i added you to my hotlist and your from the UK that's why! So please feel free to say hi, we could be pen pals! Hehe and maybe meet in castle n canal land To find a new friend..
---

Jacinda
is a
53
year old,
female
.
Living in
Cranbrook
,
British-Columbia
Vegan
diet.
I am an energetic, positive person who is looking to meet other healthy vegan oriented, world conscious, animal loving people for conversation or outings. Could be outdoor hiking, many different sports to dinner and dancing. Love to live, love to laugh. Only positive with no drama. Good luck to all!
---

Shawn
is a
41
year old,
Atheist
male
.
Living in
Vancouver
,
British-Columbia
Vegan
diet.
I am a friendly small town farm boy from Northern Alberta who is a bit of a shy INTJ nerd. I am fortunate to have been able to travel a lot and I have lived overseas: China and Papua New Guinea. These days I'm focused on getting fit, lost 70 pounds in the past 18 months, and would love an activity partner, especially for cycling, and some to explore the world with. I love animals; I've been vegetarian for almost 20 years and vegan for the last 2 years. Profession wise I am a software developer and I have my own small shop with offices here in Burnaby and in China. I'm increasingly getting into mediation and I've done a mediation retreat in monastic conditions in Thailand. I'm also fascinated with the whole "back to the earth" and "off grid" movements and love gardening.

I like hiking, cycling, reading, gardening, Netflix, cooking, anything involving space, and building things. Let's come and create together. I speak passible French and "survival" Mandarin.

Music wise, I listen to a broad range from: The Velvet Underground, T.Rex, Leonard Cohen, The Sisters of Mercy, Bjork, Radiohead, Rage Against The Machine, Massive Attack, Morcheeba, Skunk Anansie, Sneaker Pimps, IAMX, MIA, Tengger Cavalry, deadmaus, etc... so lots of things. But no country, and little rap/RnB/metal.
---

imarainbow2
is a
44
year old,
spiritual
female
.
Living in
Vancouver
,
British-Columbia
Vegan
diet.
fun, funky, loving and working to make the world a better place :)
What I bring:
Open, honest, communicative
Highly self aware
Full of ideas, unique perspectives, inspiration- a muse
Fun
Sensual
Kind
Serious cooking skills - especially vegetarian, vegan, raw
Majick
Adventure
Stylish and keep a lovely warm cozy clean home
Spiritual yet grounded
Dynamic, always learning, changing, growing
Zero drama - if something doesn't work, i fix it. if it can't be fixed, i walk away.
My vibe- in my 20s - snow/skate/surf and rave culture
In my 30's building my businesses, growing food, having a blast and deeply in love with an incredible man.
My 40's - ??? Let's cocreate that.
What I envision for my future:
Living tropical and/or in the woods, on the water, growing food and working from home
Travel
One love. Growing old together with laughter, creating shared memories and celebrating our successes.
.... with you?
---

Diana
is a
64
year old,
spiritual
female
.
Living in
Richmond
,
British-Columbia
Vegetarian
diet.
I keep the lines of communication open just in case a gem like yourself takes the time to connect. I am not into quantity, but rather quality and would love to meet up with a like minded soul.
An eco-conscious vegetarian, loving raw at times as well, non-smoker, non drug user wishes to connect with like-minded for friendship, dating or whatever transpires, as the Divine is in charge so opportunities often show up when things come into alignment. I am youthfully minded and actively engaged and always guessed at mid 40's agewise, regardless of actual chronolog,y as age is a state of mind more than anything.
As a pagan worshipper, I am a serious nature lover, I adore cats in particular just due to lifestyle, but have had dogs in my life as well and love them all dearly. I thrive on time outdoors, rain or shine year round. I am always up for an adventure culturally or naturally, as it keeps life interesting. Summertime I often tend to beach alot and have been a beacher much of my life year round, as I try to set up my life to play often. I grew up camping, hiking, waterskiing, boating and really enjoy walking on windy days or watching lightening storms outdoors. Snuggling with someone by the fire indoors or out is also perfection.
I am on a strong Spiritual path and am a seeker of Wisdom and ancient knowledge, as I am clear that access to the secrets of life are contained within. Currently, I am very focused on the study and practice of Yoga especially Bhakti - Yoga of Devotion but also enjoy the knowledge of Juana, asanas of Hatha and many other aspects that continue to grow and intrigue me. Ancient and indigenous wisdoms that inspire peace and harmony within, have anchored and healed my perception of the world at large. This wisdom also feels very familiar to me, as though I have known and experiened it for lifetimes already.
Alternative, energetic healing, thinking and ZEN living is a way of life for me, as I do my best to focus on the sacred in everything. I am a Medical Intuitive and believe in natural healing and the more ancient and indigenous ways when it comes to health and well being. I believe that how we breathe and what we think is vital to our well-being as consciousness preceeds matter, now proven in quantum science. The Yogis have shared this for eons.

As an Artist and Designer, I enjoy beauty and creativity on many fronts and my greatest love is Mother Nature. I have also been into creative and collage art, web design, decor projects, jewelry and fabric arts, mannequin art and enjoy expressing my love for these areas at different times, not necessarily all at once. I have always been good at marketing myself and pride myself on having lived more on my own self employed terms all of my life. I have made my living alternatively with both the healing and creative arts for the most part. I can live both decadently or simply as a bohemian with equal satisfaction, as I love beauty wherever that leads.
A gourmet cook, I enjoy being a hostess and have created events or jams for the love of bringing like minded friends together for music and fun times as I love to sing and am expanding my musical interests into learning to drum and play piano again. I am well traveled, love it and would like to do more. I love exploring tropical places, sandy beaches, ancient ruins and love adventures, as the world and all its cultures fascinates me.
Having a partner that loves Nature is a must, as Creation offers such spectacular beauty and sites to see, that I would appreciate having someone to explore with. I am certainly open to relocating, especially in some of my fav places in the world, as I am not attached to being in Vancouver the rest of my life. I would be happy in exotic locales as well and am not attached to living in Canada forever either.
For me, the most important part of being in an intimate relationship is transparent communication, trust, openness and a willingness to grow together. Its the journey, not the destination, so having a partner open to commit to the evolution of whatever transpires would be wonderful. This kind of relationship excites me and a partner who thinks on that level would be sublime! I feel true intimacy is created from here, as getting physically intimate is not the same as being deeply intimate and I desire a man who knows the difference. I am strongly devoted to constantly evolving where Divine love with a partner is a way of life, not a concept. What is inside of a man and what inspires his creativity and love of life is what excites me the most, as this is what Love is for me.
For me life has always been about doing what I love as abundance will follow. This has allowed me to be semi-retired for many years.
Please do contact me if my profile interests you for whatever reason, as a friend or potential relationship or partner. I look forward to hearing from you when you are ready to connect! Feel free to drop a short note to let me know you are out there. More can evolve as we feel inclined.
---

Roo
is a
41
year old,
Agnostic / not religious
male
.
Living in
Burnaby
,
British-Columbia
Vegetarian
diet.
I run to meditate; I write to quiet my mind. I believe in the golden rule, openness, balance, personal growth, joyful beginnings, graceful endings, feeding my soul, counting my blessings and allowing the universe to unfold around me as it should...oh and let's not forget, above all, being an unapologetic dork.
I am into coffee/tea shop conversations and readings, walking around for hours, live music and shows, bookstores, movies, farmers' markets, art, parades, pretty much anything fun and exciting with moments of quiet in between them. I love volunteering, which is like an addiction but instead of planning interventions people give you gratitude and free snacks. My sense of humour never lets me down: I can find it in the most mundane and dire of life's situations.

Speaking of being happy, I am when I am: running a new woodsy and cushy trail and not exactly knowing where I will end up , watching or interacting with animals, basking in the perfect temperature in bed under the covers, having a tea/coffee conversation with a good friend, traveling to a new place, taking pictures and weaving travelogues, making an elaborate dinner with someone I adore, reading a book that is about to change my perception and/or enhance my understanding of myself and the world around me, listening to a new song over and over again just before I get sick of it, and running by the river in pouring rain to look at the little circles being made on the water.

Drop me a line if you feel a potential connection - romantic or otherwise. I have no list of qualities I seek in a future partner. I have no deal-breakers or makers and I have no brownie points to give out (mmm...brownies). What you seek is seeking you - therefore until we are found to each other, I am just here for the journey to meet beautiful people and create fantastic stories. After all we are just stories in the end, aren't we? So might as well make it a good one.
---
Gord
is a
49
year old,
Atheist
male
.
Living in
Vancouver
,
British-Columbia
Veggie/vegan
diet.
5 things about me, in no particular order:
1. I've always liked mechanical things; now I design them for a living.
2. Left-wing, LGBT friendly, feminist, multi-cultural, green…etc
3. Drummer.
4. Long time vegetarian.
5. Runner; biker; swimmer.
---

tulipdelux
is a
39
year old,
spiritual
female
.
Living in
Surrey
,
British-Columbia
Vegan
diet.
I love traveling, going on adventures, exploring new cultures and learning new languages. I have a slight disability, but it is not an issue in my everyday life. In my free time I like to do yoga, meditate and read. I am a non-smoking vegan.
---

Gardenia Smile
is a
56
year old,
Hindu
female
.
Living in
Burnaby
,
British-Columbia
Vegetarian
diet.
Hello all, I will leave it up to the universe to find my soul mate.
We can create our own reality, I know there is a soul out there that is meant to be.
I am a strong independent Leo women who likes to share the beauty and wisdom of life. I live in the NOW and value the future. I am able to share my love and knowledge to the best of my ability. But I am not able to make anyone "Happy". We are all responsible for our own happiness, this is something internal. No one can make us happy but ourselves. All I can do is share what I have. And the rest is mystery. I love music and dance. Meditation, outdoors and ways to improved my consciousness. Being aware and in knowledge of my self and all that is around me. I LOVE going dancing, Latin dance in particular , Salsa, Bachata, Meringue etc.
If you want to get to know me, I will be happy to connect via email.
Thank you,
Namaste
---
ToFoodie
is a
54
year old,
spiritual
female
.
Living in
Vancouver
,
British-Columbia
Veggie/vegan
diet.
Very easy going, level headed woman. No games, BS or drugs. I love my life. Just would like to find the last piece in the puzzle.
---

Aaron
is a
51
year old,
Agnostic / not religious
male
.
Living in
Campbell River
,
British-Columbia
Almost veg
diet.
I am a highly active, energetic, professional working in the environment/resource management field. Gee, that sounds a bit like it belongs in a cover letter for a job??? Anyway, I am a pretty light hearted, playful (a bit goofy at times) and open minded achiever, yet serious when it's required. I enjoy a worthwhile book and intelligent conversation. An appreciation of music is a must although I'll confess my taste is not always so sophisticated! :) I enjoy a myriad of activities including mountainbiking (XC, trials, etc), backcountry adventures (summer/winter), many sports, dance, and a new interest in playing guitar. I am pretty driven but still strive for simplicity of life.
---

starlightcity
is a
40
year old,
female
.
Living in
Vancouver
,
British-Columbia
Vegan
diet.
I've been a vegetarian for over a decade and recently made the transition to vegan. I would describe myself as a laid back and fun loving person. I enjoy trying new things, and I believe that life is about enjoying all the great little things. I currently work in management, but I'm in school to become a holistic nutritionist. I love Indian food, old black and white movies, museums, rafting, and almost all types of music. I love a good book - put me in a book store and I'm in heaven. ;) I believe that it is our compassion that makes the world a better place.
---

Franko
is a
56
year old,
male
.
Living in
Fraser valley area
,
British-Columbia
Vegan
diet.
I am a vegetarian male 5'11" slim build. I love nature,parks, travel,hiking,zoos,history,and many other interests. I am not a city lover or town lover. I love the country and more rural areas. I like strong black fertile organic soil,fresh air,pure water,and away from the corruption and crime of the big cities and towns.
---

Kevin
is a
38
year old,
male
.
Living in
Vancouver
,
British-Columbia
Vegan
diet.
About Me :
-Funny
-Hilarious
-Hysterical
-Humorous
-Comedic
That's it.





Ok fine............


-Loyal/trustworthy/faithful/I never cheat
-Creative
-Caring
-Compassionate
-Courteous
-Conscious
-Aware
-Awake
-Sympathetic
-Empathetic
-Fair
-Just
-Witty
-Vegan
-Posthumanist/transhumanist(2020: computers expected to surpass human brains,2045: the singularity expected)
-Minimalist
-Use human powered locomotion for daily transportation
-Detail oriented
-Punctual
-Respectful
-Responsible
-Reliable
References UNavailable upon request


---
Search More ads
Vegetarian singles personal ads by state: