Langley, british_columbia vegetarians, vegans and raw foodist events and singles dating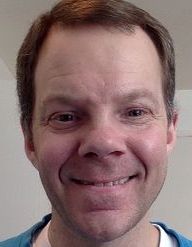 crystalhealer
is a
48
year old,
spiritual
male
.
Living in
Langley
,
british_columbia
Vegan
diet.
I am a HSP, Psychic, Empath who uses my natural healing abilities to help people evolve, shed karmic issues, blocks, walls to bring out their authentic true self to live their life with excellence. I view the world in spiritual terms. Some of my interests are psychic development, chakra healing, meditation, crystal healing, past lives, reincarnation, sound healing, astrology, spiritual awakening, nutrition, vegan cooking/baking, supplements, massage therapy, investments and spending time in nature.
I meditate daily, listen to music, cook and bake all the time. Since my background is Italian, food revolves around my life. My goal in life is to always keep evolving spiritually, using knowledge and wisdom to help people heal and live happier lives. I have very high morals, values and ethics. My sensitive nature allows me to connect with animals and the natural environment very easily. My authentic self comes out being in nature and water really grounds myself.
I spend my life doing quiet activities but food is the most important aspect in my life. I use food to heal, evolve and purify my body.
My future goal is to grow my own herbs, vegetables and be as self-sufficient as possible.
---

ajju
is a
29
year old,
Hindu
male
.
Living in
langley
,
british_columbia
Vegetarian
diet.
---
Search More ads